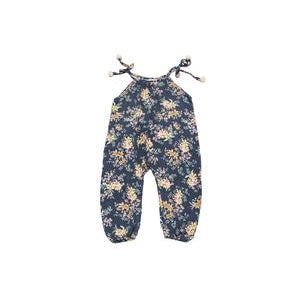 Night Garden Jumpsuit
$ 62.00
Welcome your little one to her newest summer go-to, the Night Garden Jumpsuit! This cool rayon jumpsuit for toddlers is a spaghetti strap style that's great for romping, running, and chasing. In other words, it's the perfect summertime outfit for your little girl!
Color: Black
Designer: Born By The Shore
Made in: Ojai, California
Fabric Information: 100% Rayon
*Made in the USA with imported materials.