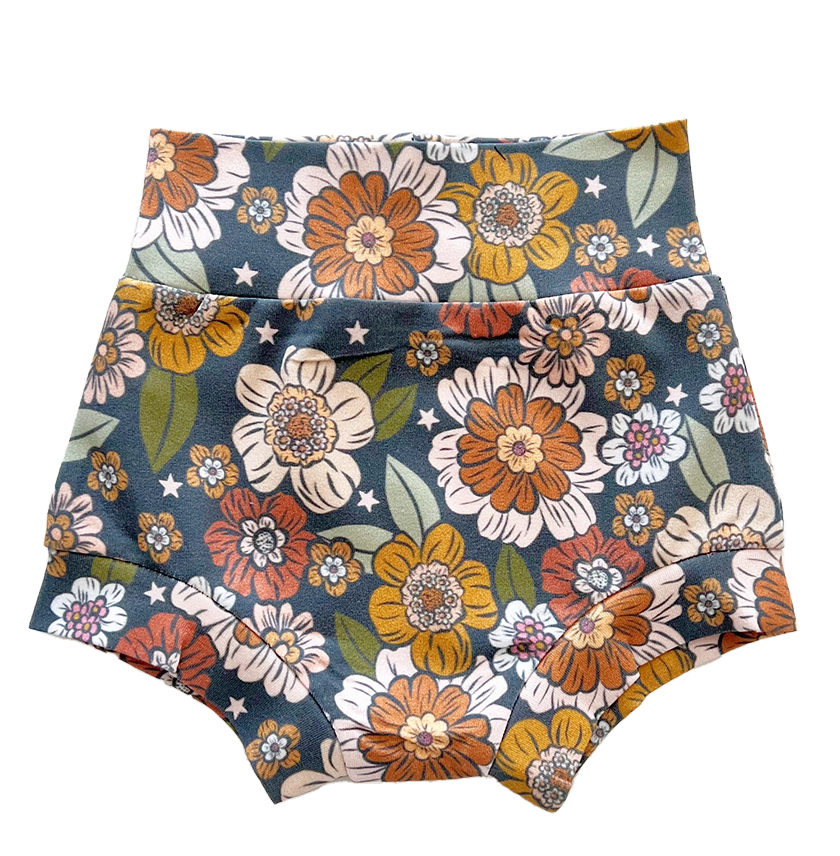 Autumn Night
$ 28.00
Bring on the nostalgia in our Autumn Night shorties! Perfect for toddlers, babies, and kids alike, these retro shorts make a timeless summer statement. Whether you're looking for a blast from the past or a timeless classic, our Autumn Night shorties will keep your little ones looking groovy!
Color: Blue
Designer: Bohemian Babies
Made in: St. Louis, Missouri
Fabric Information: 95% Organic Cotton, 5% Spandex
*Made in the US with imported materials.