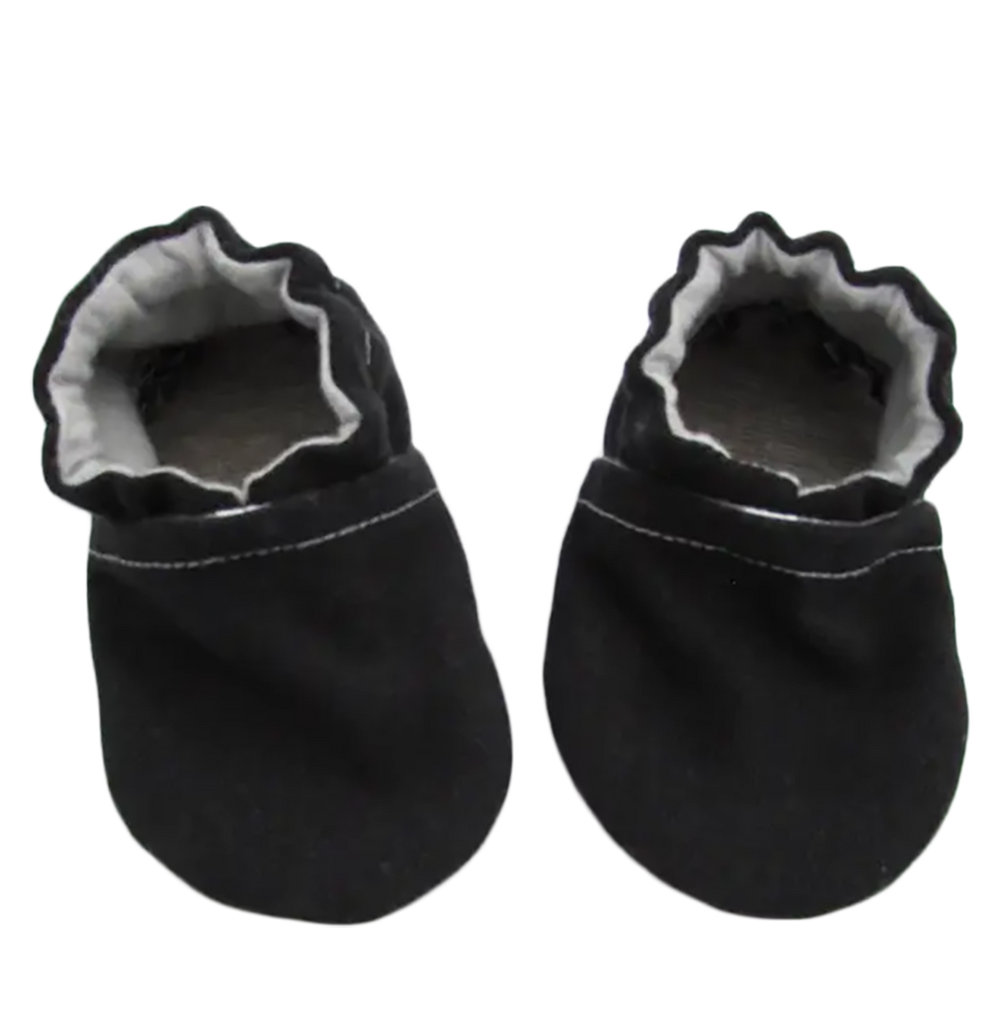 Black Cabooties
$ 35.00
Great solid black shoes that go with everything!
The rubber sole is very soft, yet has enough traction for new walkers. The fact that there's no right or left shoe makes dress time fast and easy.  

Shoes are handmade by work-from-home sewists in Pennsylvania and Indiana. 
Color: Black
Designer: Cabooties
Made in: Pennsylvania and Indiana
Fabric Information: eco-canvas polyester outer (45% post-consumer content), rubber sole, 100% cotton flannel lining
*Some materials are imported.