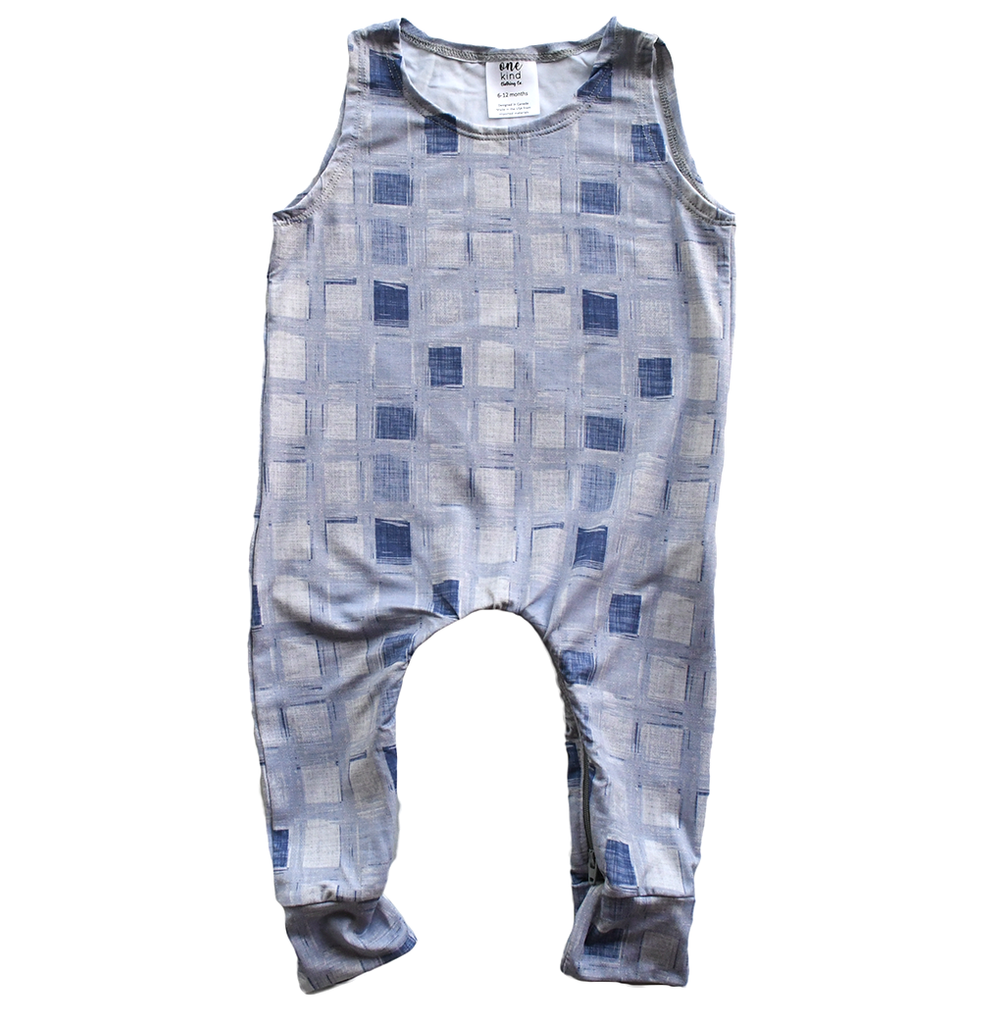 Blue Square Romper
$ 44.00
Super soft and stretching tank romper in a fun shapes pattern. The opening consists of a zipper instead of snaps, making outfit and diaper changes a breeze. 

Color: Blue
Designer: One Kind Clothing Co.
Made in: California
Fabric Information: 93% Rayon from Bamboo, 7% Spandex
*Made in the US with imported yarns.