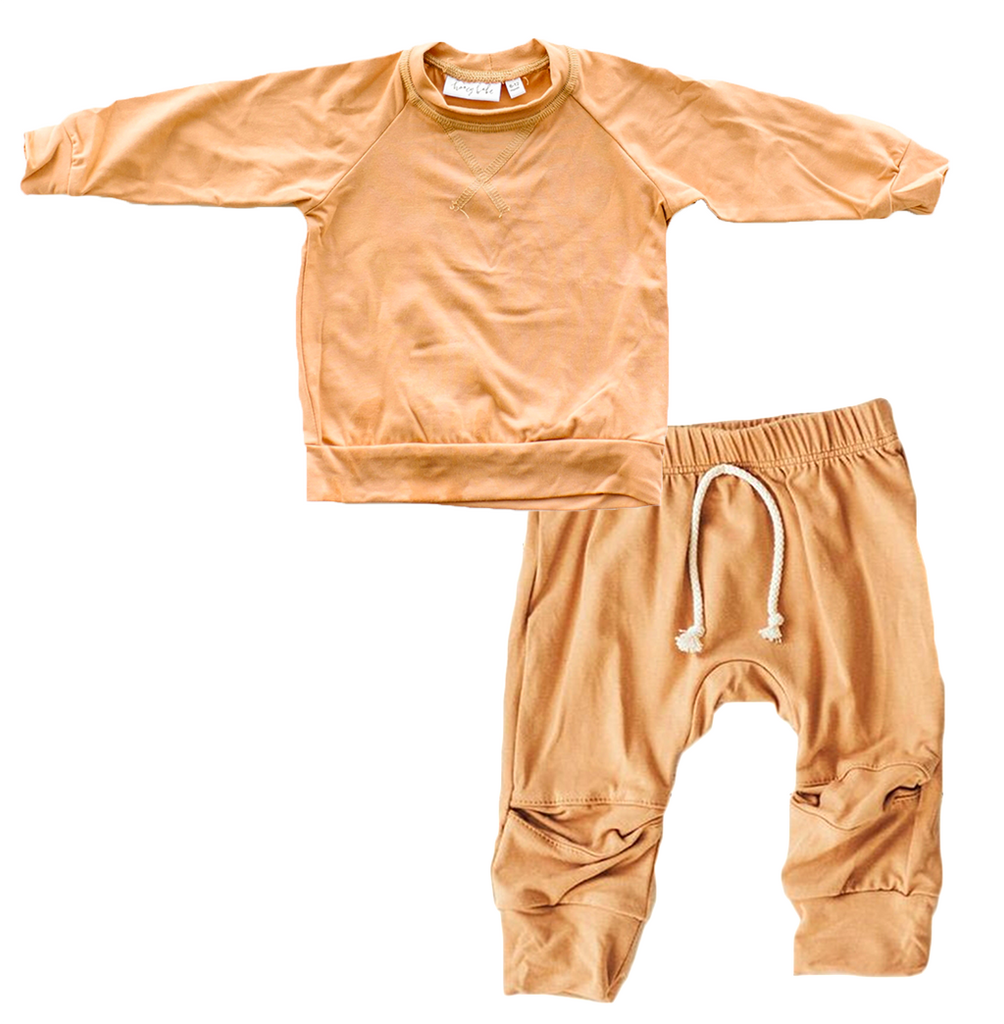 Camel Playsuit
Sold Out
Super soft and comfortable while still looking fantastic. The soft orange color makes a great gender-neutral gift. And the soft, stretchy fabric won't restrict baby's movement. 
This material combination creates a unique antimicrobial agent that protects the piece from bacteria and fungus. 
Color: Orange
Designer: Honey Baby Clothing
Made in: Salt Lake City, Utah
Fabric Information: 68% bamboo, 27% organic cotton, 5% spandex
Care Instructions: Machine wash cold with mild detergent. Low tumble dry. Avoid fabric softener.