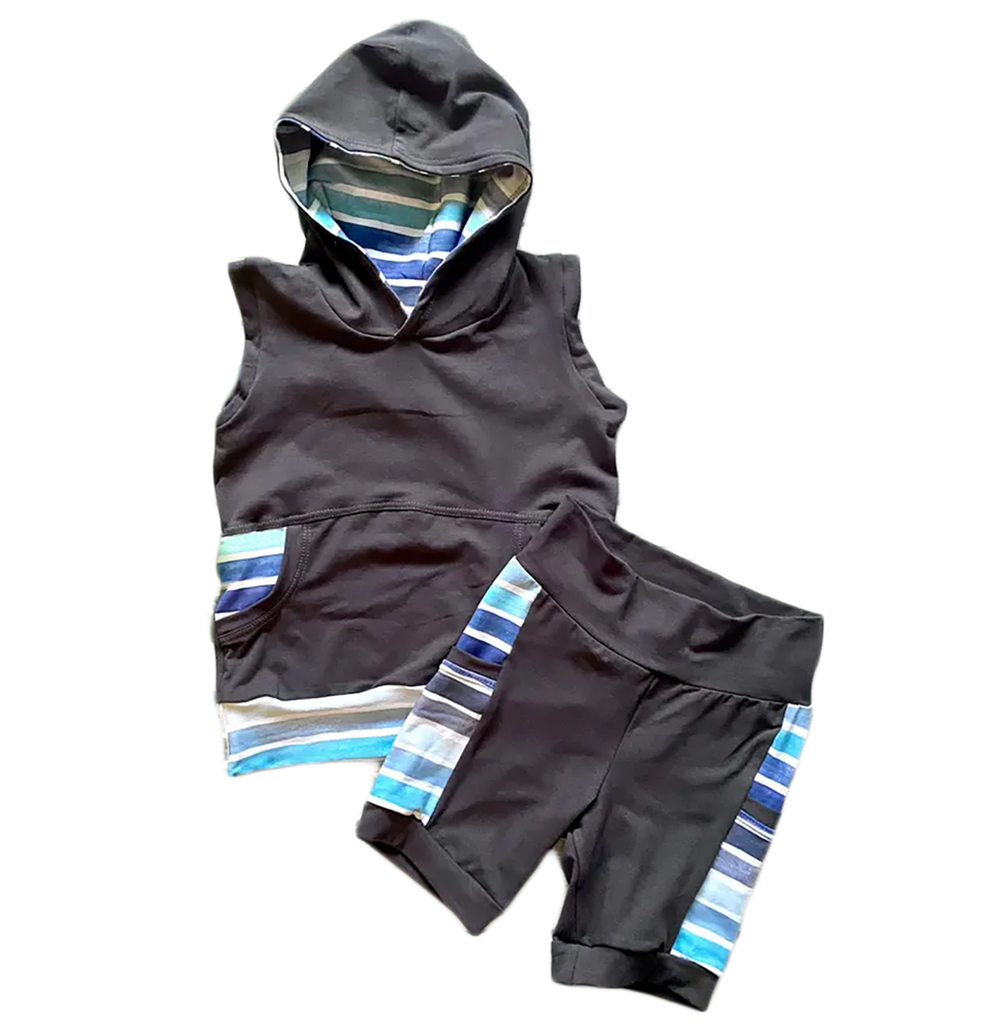 Cool Tone Set
$ 38.00
Style your little ones in cool comfort with this awesome Cool Tone Set! It's designed to grow with them, featuring a sleeveless hoodie and shorts with the perfect blend of blue and grey stripes. Give your kids the best with this chill set!
Color: Blue/Gray
Designer: Redeemed Made New
Made in: Carlyle, Illinois
Fabric Information: 95% Cotton, 5% Spandex
*Made in the US with imported materials.