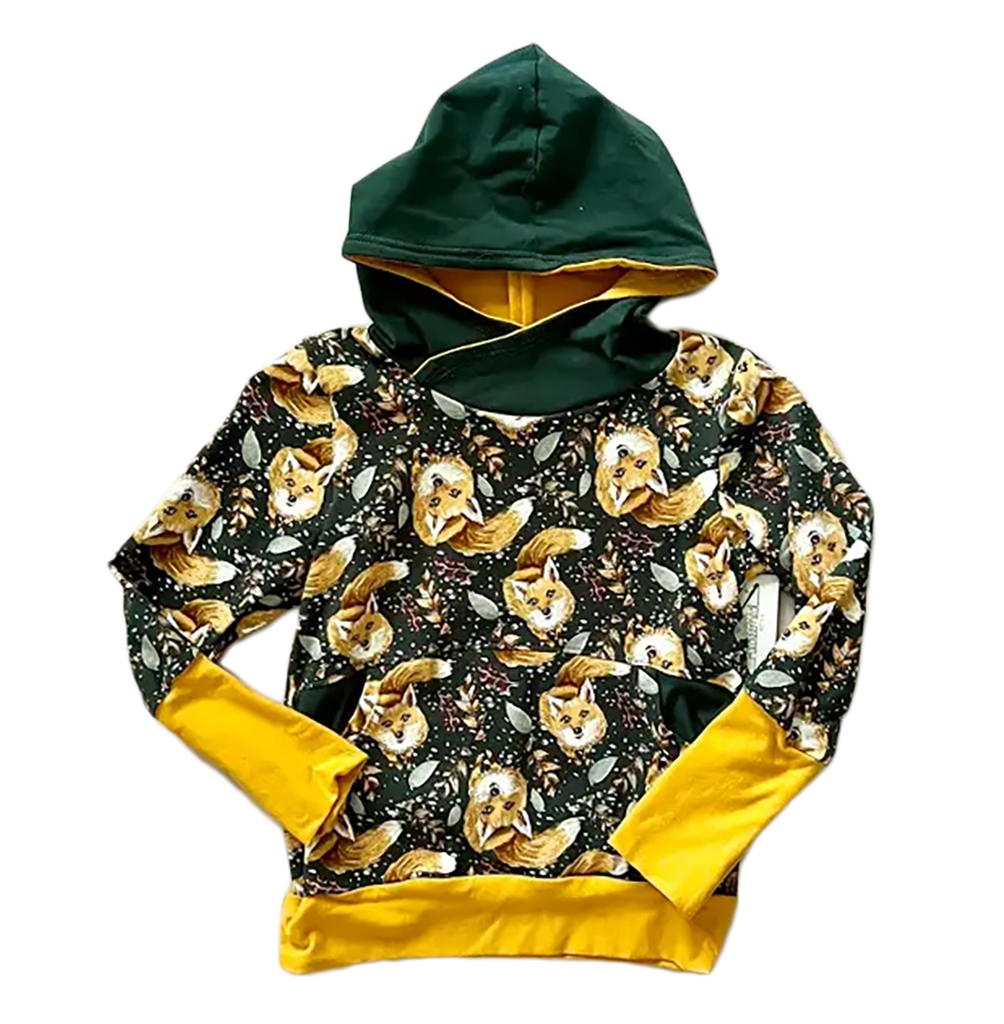 Evergreen Fox
$ 44.00
 Want to give your kiddo a wild new look? Look no further than the Evergreen Fox! This snuggly hoodie is sure to keep your little one feeling (and looking!) comfy and cozy. Crafted with soft yellow and green fabric, featuring an imaginative fox design - it's perfect for kids who aren't afraid to stand out! Unisex, of course. And fear not, it grows with your child! Get wild!
Color: Green/Pink
Designer: Redeemed Made New
Made in: Carlyle, Illinois
Fabric Information: 95% Cotton, 5% Spandex
*Made in the US with imported materials.