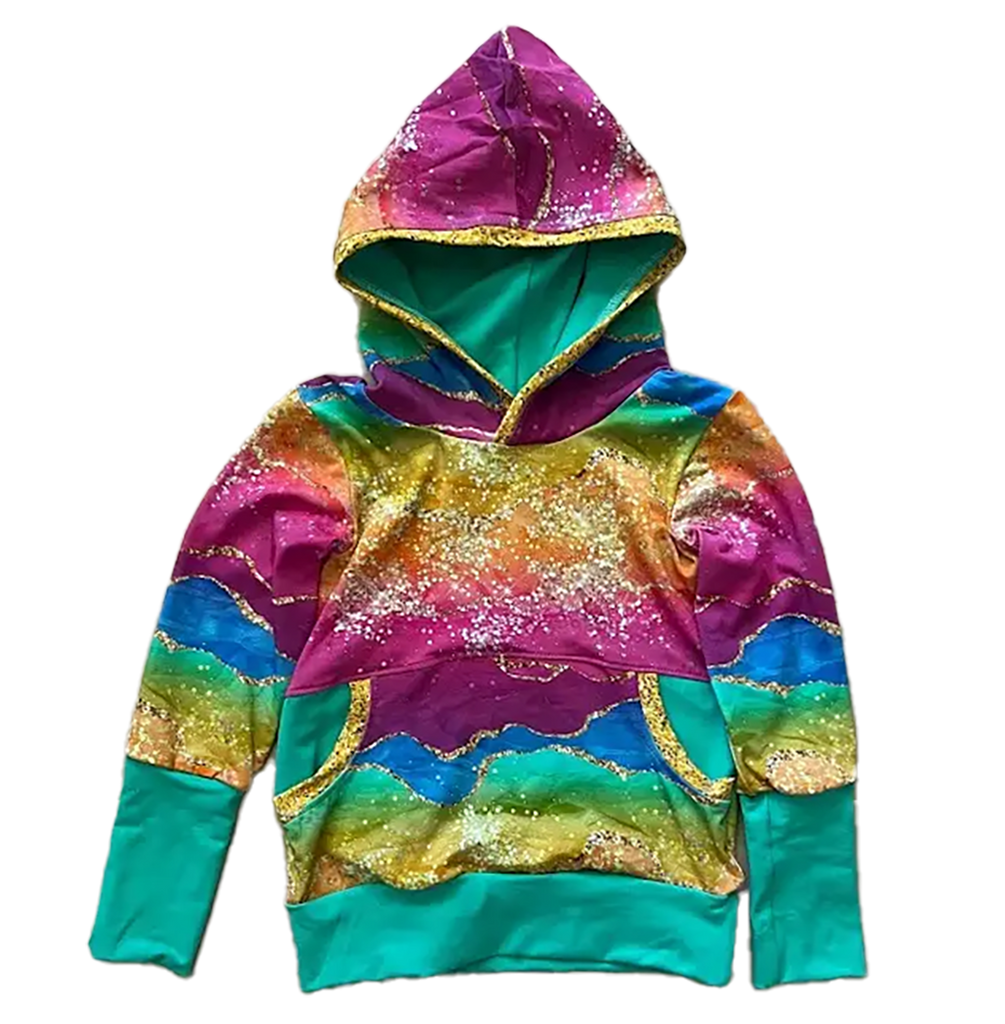 Rainbow Glitter Hoodie
$ 44.00
This sparkly Rainbow Glitter Hoodie is sure to turn heads! From the cotton fabric to the super soft fit, this is a quality hoodie that can grow with your kiddo. Glitter and grow—the magical combo!
And don't worry, this doesn't have any actual glitter to make a huge mess and drive you crazy :). It just has a glitter print. 

Color: Green/Pink
Designer: Redeemed Made New
Made in: Carlyle, Illinois
Fabric Information: 95% Cotton, 5% Spandex
*Made in the US with imported materials.