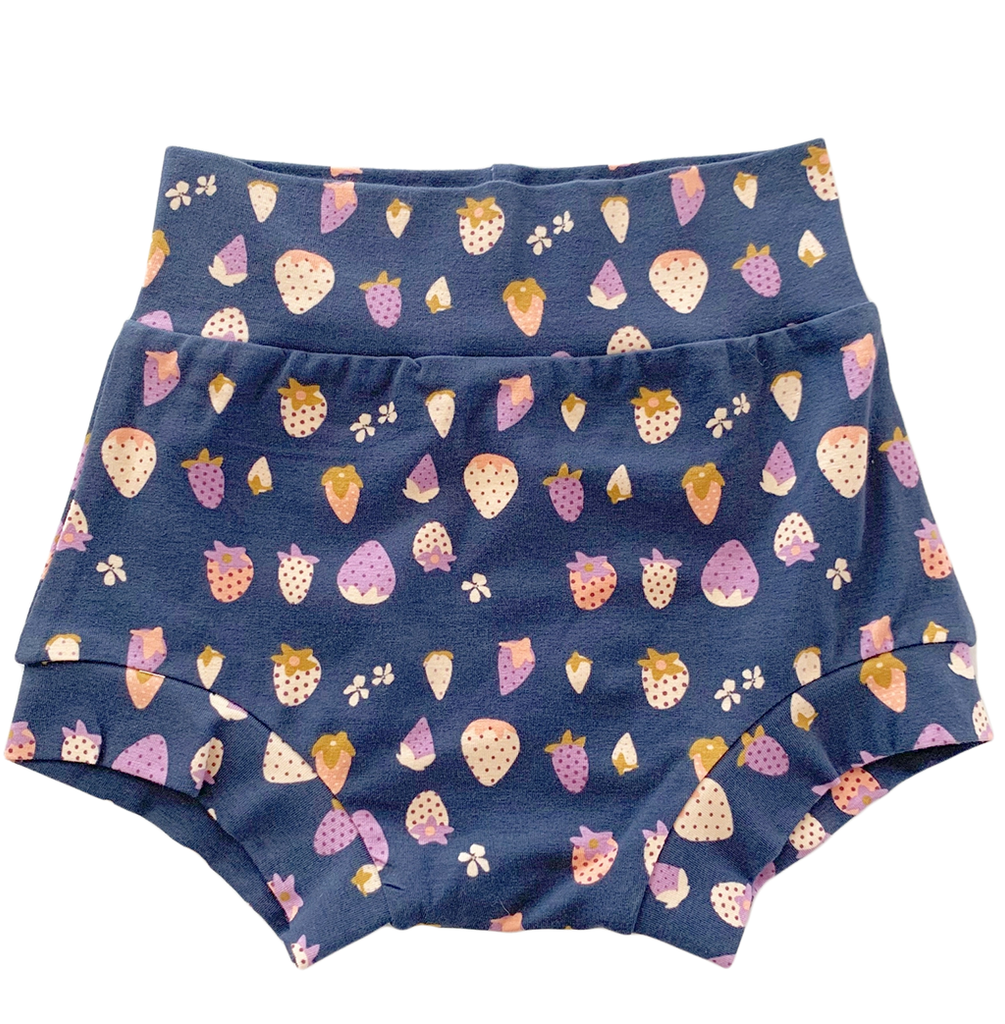 Strawberry Shorties
$ 26.00
Your tiny tot will look delicious in Strawberry Shorties! Made from a cotton-spandex blend, these shorts are comfy, stretchy, and totally summer-ready. Perfect for energetic toddlers, they'll leave no doubt who's the berry best dressed!
Color: Purple
Designer: Bohemian Babies
Made in: St. Louis, Missouri
Fabric Information: 95% Cotton, 5% Spandex
*Made in the US with imported materials.