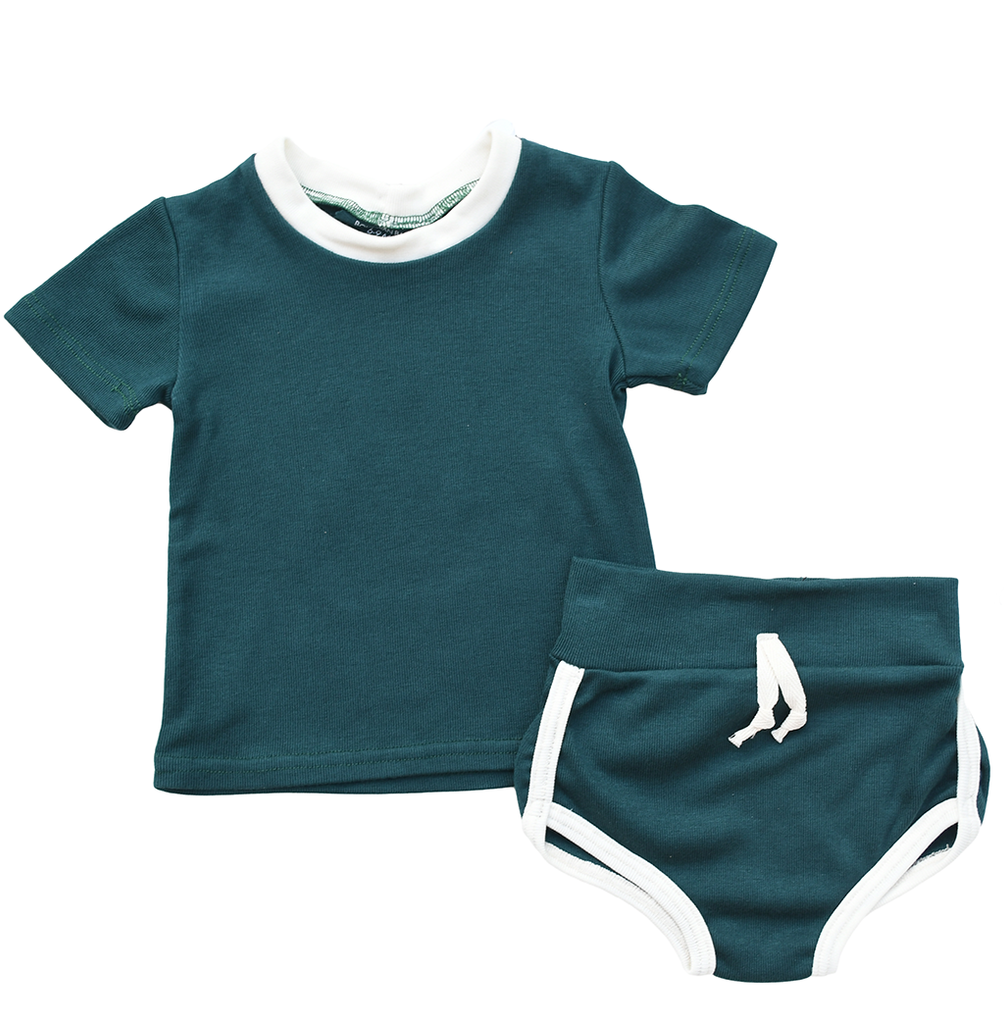 Teal Track Set
$ 51.00
Let your little one come out of the gate in style with this track set! Bright and gender neutral, this deep teal set is the perfect addition to your summer wardrobe. Made of stretchy materials, it's perfect for babies and toddlers alike. Get ready to rock n' roll!
Color: Blue
Designer: Bohemian Babies
Made in: St. Louis, Missouri
Fabric Information: 67% Viscose Rayon, 29% Polyester, 4%PU
*Made in the US with imported materials.